Ford Trade Assist Program

Trade Up Into A New Ford
Do you own or lease an automobile that you'd like to upgrade from at Mike Bass Ford? If the car, truck, or SUV is newer than 1995, you'll qualify for the Ford Trade Assist Program. This program will give you bonus cash to apply to a new Ford model you plan to lease or buy. We aim to make the Ford Trade Assist Program straightforward without any games or gimmicks. Whether you own or are currently leasing a Ford or off-brand vehicle, you'll be able to participate in this rewarding program.
Get Behind The Wheel Of A New Ford Today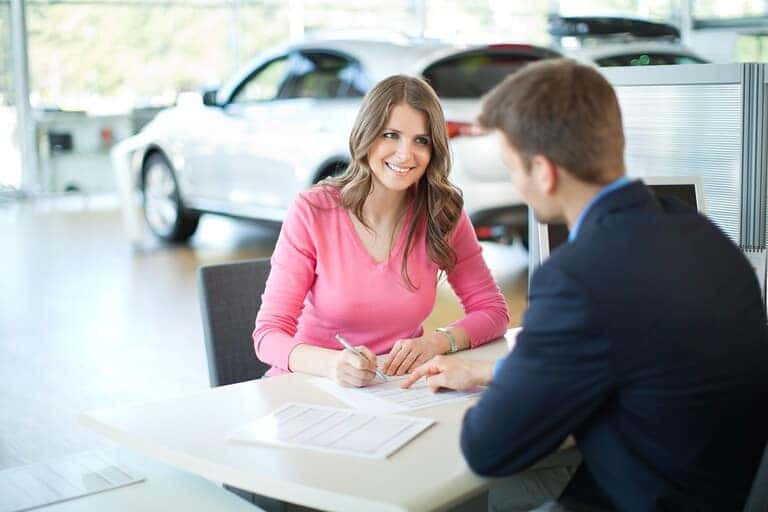 You're invited to explore the new Ford inventory at Mike Bass Ford. There's an impressive selection of trucks, SUVs, and cars that you can trade up to with the Ford Trade Assist Program. We encourage you to research new Ford models at home before coming to our Sheffield Village address for a test drive. Here are the top Ford vehicles on sale:
Ford Expedition
Ford Escape
Ford Explorer
Ford Edge
Ford F-150
Ford Ranger
Ford Super Duty
Ford Mustang
Ford Bronco Sport
Ford Maverick
Ford Mustang Mach-E
Ford Bronco
You'll get a complimentary consultation at Mike Bass Ford. We will examine the vehicle you're planning on trading in and talk about which new Ford model you're considering. After the evaluation, we'll share the bonus cash amount that you'll receive. If you have any questions, you'll have access to a Ford sales specialist before and during your visit. We'll make the transition as seamless and stress-free as possible.
Put Bonus Cash Toward a New Ford Lease or Purchase
You can put your bonus cash toward the new Ford truck or SUV that you finance or lease at Mike Bass Ford in Sheffield Village, OH. The Ford Trade Assist Program is our way of rewarding local drivers for trading up to one of the newest American-made models. If you'd like to lease a new Ford Bronco Sport or buy a new Ford F-150, we'll help you make it happen. Claim your bonus cash today.