Get Bass Approved! Finance Your Next Vehicle With Mike Bass Ford

At Mike Bass Ford, we're committed to helping drivers get behind the wheel of the vehicle they deserve – regardless of their credit history or credit score! Our team has solutions to fit virtually any type of buyer, whether you're struggling to get approved or you're working within a certain budget. We have solutions that can be tailored to suit the needs of just about any type of credit situation. Our finance experts at Mike Bass Ford will guide you through the process each step of the way and get you back on the road as quickly as possible.
Drive Into a Brighter Tomorrow
Unlike other dealerships that are quick to show you the door, Mike Bass Ford understands that credit approval shouldn't be the only thing standing in your way. Our team understands the needs of individuals who need help getting approved and we work closely with a variety of different lenders and banks that specialize in credit approvals. Don't waste time getting rejected by other dealerships who don't understand your situation. Instead, get Bass Approved today!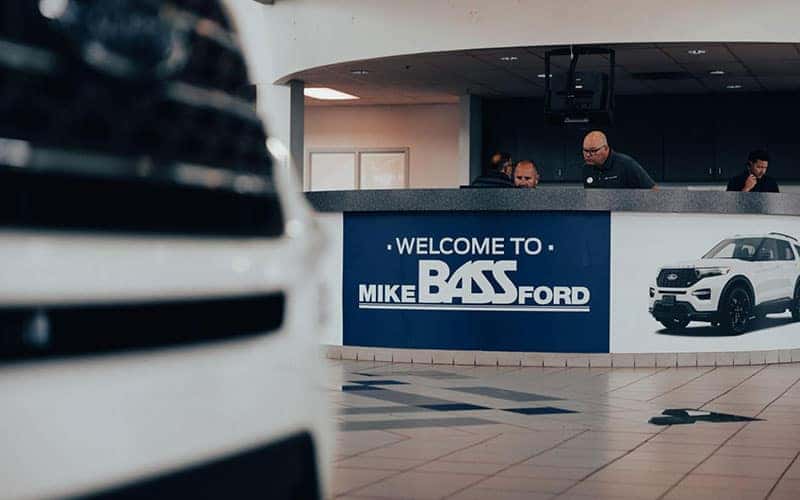 Get Bass Approved at Mike Bass Ford
In addition to helping you get approved for your next vehicle regardless of your credit history, our finance experts at Mike Bass Ford can help you maximize your budget. We can help you browse our extensive selection of the latest offers and incentives to save you even more money. Not sure if you should lease or finance your next vehicle? We'll explain the advantages of both and help you choose the right solution for your financial goals. For qualified customers, our team can help you explore Ford A-Plan, X-Plan, and Z-Plan pricing options as well.
You'll get the answers you need in a no-pressure environment, helping you make an informed buying decision without sacrificing your financial situation. There will be no unexpected surprises and no pressure to choose anything you don't want. Our team is here to provide transparent information and discuss all of your available options. Stop in and get Bass Approved today!